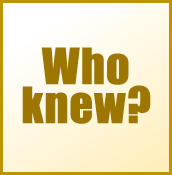 For the first nine years of its existance, WBTV —in most of its viewing area— had no competition!
The call letters WBTV were actually an afterthought. Jefferson Standard initially had applied for "WBT-TV." But wiser heads prevailed, and on May 16, 1949 the FCC approved the new call sign, WBTV.
One day in the 1930s a deranged man brandishing a pistol accosted Grady Cole in the Wilder Building lobby, threatening to kill him. He backed Cole into the elevator. At the sixth floor the quick-thinking elevator boy hustled the would-be killer out of the car. Cole closed the door, hit the down button and stopped between floors. The police arrested the man in the lobby.
Camp Sutton, located just three miles east of Monroe, was among the largest military training facilities in North Carolina (and the nation) during WWII. The camp was a training site for the Army Corps of Engineers, where 16,000 bridge builders were trained over the course of the war. It was also a prisoner of war camp, where hundreds of German POWs captured in North Africa and France were detained.